One of the best parts about hunting is being in nature. You get to take a break from your job, your bills and the rest of your stressors and just melt into the grass and the trees.
However, trying to escape the modern world doesn't always have to mean escaping modern technology. These days, there's plenty of tech that can make your excursion even better. So, what pieces of tech should you pick up before the hunt?
Flashlight
"Flashlights have had a major upgrade in the past few years."
Anybody who doesn't think flashlights are critical pieces of a hunter's pack hasn't been lost in the woods in the dark. What's more, these gadgets have advanced significantly in the past few years.
To start, relying on D batteries is a thing of the past. In a report listing the best flashlights, Digital Trends touched on the Goal Zero Torch 250. Although this gadget costs a hefty $80 and looks a little clunky, it's got everything you need to light up your path. The torch has a lithium battery built in that can be recharged, but it also has a hand crank and a solar panel for any time when you're stuck in the field.
If you don't mind relying on batteries, the Black Diamond Spot Headlamp is a nice choice. Outside of being a hands-free device, this headlamp also sports a solid water-resistance rating as well as a night vision mode to ensure your movements throughout the woods stay stealthy.
GPS unit
The thrill of the chase can be exhilarating. With the old adrenaline pumping, it's easy to get turned around, and a solid GPS unit can help you find your way back to your stand.
While some people try to use their smartphones to track their movements, that's not always a great solution. Hunting grounds are known for their poor cell reception and — as is the case with Exede Internet — a satellite uplink may be the only way to make sure you stay connected far from civilization.
So, when it comes to picking out a GPS device, reviewers at Ranger Made recommend the Garmin GPSMAP 64st. This gadget is extremely accurate and can help you navigate the terrain with a GPS and GLONASS receiver. However, the body is also incredibly sturdy and utilizes a color screen that can be read in direct sunlight. At roughly $300, this device is certainly an investment, but the quality is worth the price.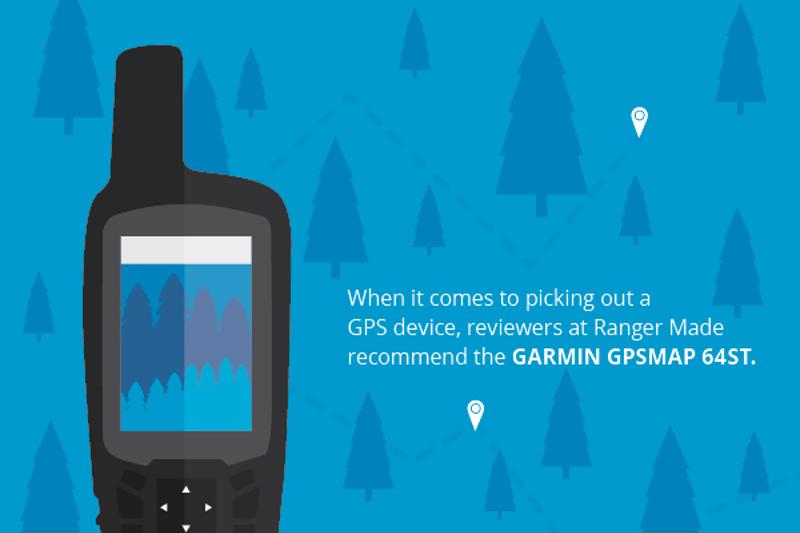 If you're looking for a cheaper device that just works consistently, Ranger Made stated that the Magellan eXplorist GPS is a solid choice. This gadget costs roughly $130, and while the screen is a little ugly, it'll get the job done. On top of that, the waterproof casing means it won't die after your first water crossing.
Scent controller
Hunted animals such as deer and pigs have incredible senses of smells. The simple mistake of positioning yourself upwind could result in a horrendously boring day. But one company is working to eliminate this issue altogether.
Ozonics has created a device that effectively kills your scent profile while out on the hunt. The company does this by utilizing ozone, a naturally occurring chemical that acts as an air cleaner.
Ozonics has an entire FAQ devoted to how this device works. The unit essentially creates ozone by treating air with electricity. All you have to do is put the device above your head and let it work its magic by "cleaning" all the air around you that contains your scent.
This might sound kind of scary, but Ozonics stated that ozone is labeled safe for use by humans. If you're using this product in an open area with plenty of airflow, you might not even smell the ozone.
Of course, you'll be putting up a lot of money for one of these gadgets. The HR-200 Scent Elimination Device will run you $400. However, if you've got the extra cash, it's hard to put a price on invisibility.